Mr. Daniel Boily
Birth date: June 26, 1966
Date of death: September 19, 2022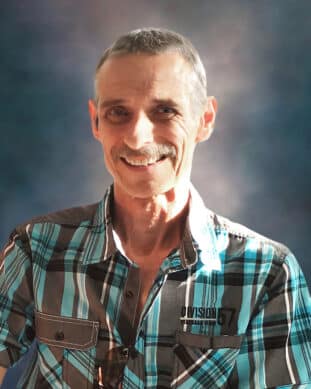 Obituary
Originally from Moonbeam, now of Wendover, Ontario, passed away suddenly, peacefully in his sleep, on Monday, September 19, 2022, at the age of 56. He was the beloved husband of Manon Wilkie-Boily, the son of Joseph Almas Boily and Jeannine (Michaud) Boily. Cherished father of Vanessa (Jean-Sébastien Charette) and Adam (Nicole Villegas), leaves behind his grandchildren: Alicia and Zachari Charette, Athena Villegas and one more grandchild to come. He also leaves his 3 brothers: Denis (Diane), René (Lise) and Pierre (Donalda), as well as several brothers-in-law, sisters-in-law, nieces, nephews and friends. He was predeceased by his sister, Nicole (Gilles Poisson). Donations to the Lung Association, can be made. The funeral will be celebrated in private.
For more information contact:
FUNERAL HOME THÉO. BRUNET & SONS
2419 Laurier Street, Rockland, Ont. 613-446-4691
Condolences to
www.maisonfunerairebrunet.ca
Funeral Details
The funeral will be celebrated privately.
THEO BRUNET & SONS
FUNERAL HOME
2419 Laurier Street
Rockland, Ont. 613-446-4691
Condolences at www.brunetfuneralhome.ca