Mrs. Marielle Cayen
Birth date: June 8, 1938
Date of death: November 1, 2022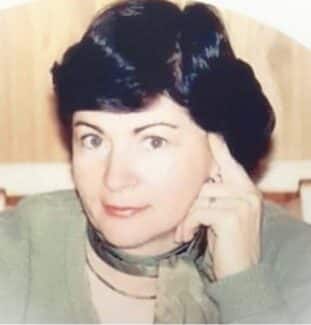 Obituary
(Née Morin) Originally from Saint-Lambert-de-Desmeloizes, Québec, passed away surrounded by her children, on Tuesday, November 1, 2022, at the age of 84. She was the wife of Bernard Cayen, the daughter of the late Albert Morin and the late Jeannine Lessard. She leaves her beloved children: Daniel (Gabrielle), Monique and Marc-André Labrosse; Bernard's children, Pierrette and Paul Cayen; his grandchildren: Stéphane (Carmen Lebar), Véronique (Marc-André Ferris) and Alexandre Labrosse, Olivier Papp and Isabelle Cayen (Greg Morley). She was the great-grandmother of Hudson and Carter Morley, as well as Camille Ferris. She also leaves her sisters: Darquise (Gilles Marion), Rollande (Mario Veilleux), Jocelyne (Richard Lapointe), Micheline, Lyne (Guy Lafrenière) and her brother, Réal (Line Pépin), as well as numerous brothers and sisters-in-law, nephews, nieces, relatives and friends. She was predeceased by her three brothers: Jacquelin (Rachel Fluet), Jean-Nil (Patricia Levasseur) and Roland. The family would like to thank the team at the Centre d'accueil Roger Séguin and Dr. Marie-Josée Forgues for their excellent care, warmth, and great compassion, as well as her close friend and hairstylist, Françoise and her guardian angel, Yvon Prévost for their unwavering support.
"She loved and was loved."
A celebration of the life of Marielle will be held privately at a later date.
For more information:
 THEO. BRUNET & SONS FUNERAL HOME
ROCKLAND, ONT. 613-446-4691
Condolences to
www.maisonfunerairebrunet.ca
Funeral Details
A celebration of the life of Marielle will be held privately at a later date.
THEO BRUNET & SONS
FUNERAL HOME
2419 Laurier Street
Rockland, Ont. 613-446-4691
Condolences at www.brunetfuneralhome.ca